Shopping Cart
Your Cart is Empty
There was an error with PayPal
Click here to try again
Thank you for your business!
You should be receiving an order confirmation from Paypal shortly.
Exit Shopping Cart
List of Fragances Available
List of Fragances Available
| | |
| --- | --- |
| Posted by Cresanti on May 17, 2011 at 1:05 PM | |
1) Wine Divine - a mix of strawberries, wild berries with a note of grapes. Signature fragance for the Gran Melia Hotel.  A strong scent and very sweet. Works great in livingrooms or bigger areas.
2)Sweet Cabernet - mix of strawberries, wild berries with a strong note of grapes. This is a new version of the Wine Divine scent.  A stronger scent extremly sweet. Works great in livingrooms or bigger areas.
3)Sexy Cabernet a mix strawberries, wildberries with a touch of pomegranate
4) Strawberry cabernet -wil berries, blue berries, grapes and a touch of vanilla
6)Roses- After searching almost 10 years for a true, fresh-cut rose scent, we have accomplished it! Cresanti's Fresh cut roses fragrance oil is the truest fresh cut rose on the market! A Best Seller! Works great on Bedrooms.
7)Cinnamon-The purest form of Cinnamon we carry with a touch of ginger. Works great in the kitchen.
Lavender-Floral bouquet of rose, carnation & violet enhanced by jasmine & lavender on a dry down of patchouli, cedarwood and oak moss. Great for bedrooms. Very relaxing scent.
9)Lemon-A slightly green citrus bouquet with lemon and orange notes. Gives a scence of clean. Works great in the bathroom.
10)Eucalyptus - A combination on eucalyptus and peppermint
11)Lemon Eucalyptus-A combination of Lemon, Eucalyptus with light floral background notes of rose, lilac and lavender. Excellent choice for Bedrooms or bathrooms
12)Mango Papaya-A tropical delight! You will fall in love with this fruity blend of ripened mango and juicy papaya. You can use this in the livingroom or in your bedroom. (Not Available)
13)Gardenia-A floral blend of gardenia and jasmine with a strong orange flavor bottom note. Works great in the bedroom. 
14)Hawaiian Ginger- Signature Fragance for the Intercontinental Hotel in Puerto Rico-You will love this refreshing tropical array containing top notes of tangy pineapple, freshly-sliced summer melons, and crisp apple slices. Middle notes include iris, rose, jasmine, and cyclamen. Base notes of vanilla and musk make this fragrance a perfect blend. You can use this in your livingroom or your bedroom.
15)Luxury-Luxury begins with notes of tulips, lilies and roses with a shade of orange and mahogany. Excellent fragrance for bedrooms. This is the signature fragrance for La Concha Hotel.
16)7th sense- mix of Japanese grapefruit, peaches, lilies, rose, lotus flower and its base is bamboo
17)Citrus Cabernet - mix of red wine with a touch of citrus (excelent for kitchen or bathroom
18. Island Vibes
The fragrance that represents our island #IslandVibes Island Vibes is a magnificent combination of exotic fruits such as quenepas, mango, pineapple, star fruit and papaya. We recommend it for large spaces. You're going to love it.
19.Aloha Inspired by the characteristics of the Hawaiian cultural definition of the word Aloha we have created a new fragrance with fruits and flowers from the patio.
A harmonious mix of mango, guava, quenepa and wild strawberry as a gift of love in union with a floral base as a gift of the sincerity of the heart. They all come together to bring a scent of peace to a favorite room.
The enjoyment of this Aloha fragrance creates a relaxed and happy atmosphere.
| | |
| --- | --- |
| Posted by Cresanti on February 22, 2011 at 5:15 PM | |
We offer scented candles for you special event taking in consideration the space and the event creating a unique sensation.
Contac us for more information @ [email protected]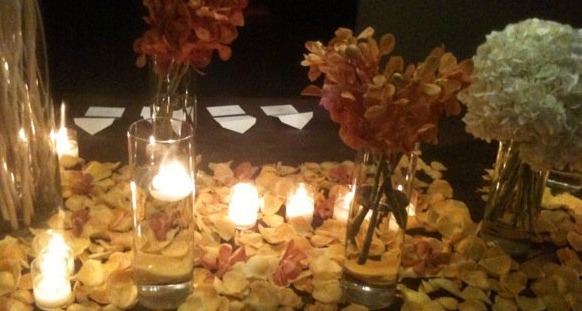 0

/